Meatball Parm-Single Tray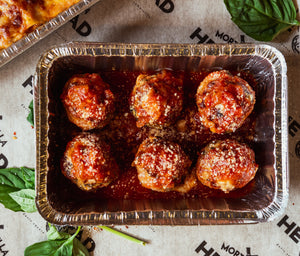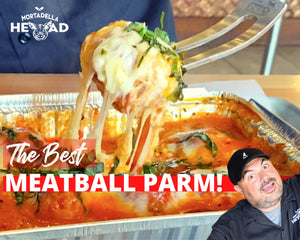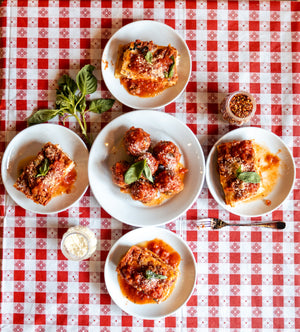 We make the BEST MEATBALLS!  They are handmade with beef, pork, pecorino Romano cheese, and some of our famous Roman pizza Bianca for added flavor.
You will get 6 meatballs smothered in our homemade tomato sauce, provolone cheese, aged mozzarella, and grated Romano cheese.
This is perfect for a side dish to go with our beautiful lasagna or put them in a nice Italian sub roll and for a great sandwich.
It's all going to arrive at your house in a temperature-controlled, insulated box with ice packs.  While it's still in our kitchen, it's frozen to ensure freshness.  By the time you receive it, it may have started to thaw.  Just place it in your freezer until you're ready to cook it!  Just follow the cooking instructions included!